Beyonce Sings "Happy Birthday" to Mom Tina Knowles Lawson at Surprise Party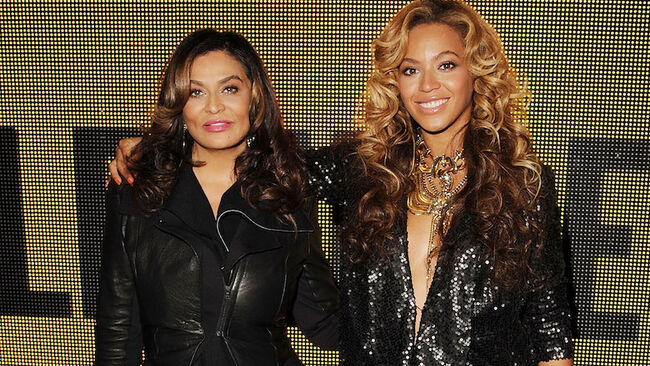 On Friday (Janaury 4), Tina Knowles Lawson turned 65 in fabulous fashion.
The not-easy-to-fool entrepreneur was thoroughly surprised when her closest friends and family turned out to celebrate the special day with an extravagant birthday party. In attendance was Tina's daughter, Beyonce, who sweetly led the crowd in singing "Happy Birthday" to her mom.
The next day, the fashion designer took to Instagram to document the party, which included photo booth snapshots of her and Beyonce donning crowns while blowing kisses; pictures of the radiant momma in her vibrant red pantsuit surrounded by friends; footage of her daughter singing "Happy Birthday," and a shout out to her husband, Richard Lawson, for pulling it all off.
"I am almost impossible to fool so my wonderful hubby Richard did an amazing job of keeping this party a secret that's major," she wrote alongside a video of her happy hubby giving a speech. "But I had a blast and I'm so thankful to @fabkasi and Amanda , @melbafarq @jo_turman for working so hard."
Later, Tina posted a video collage of the party that included giving thanks to everyone who came. "I love everyone in this room," she gushed.
Check out the joyous posts below and peep even more photos from the event on Tina Knowles Lawson's Instagram profile.