Nick Cannon Wants Travis Scott To 'Make A Statement' At Super Bowl LIII
Nick Cannon is hoping Travis Scott uses the Super Bowl LIII halftime show to make a statement — possibly in support of Colin Kaepernick.
While on "Big Boy's Neighborhood," the Wild 'N Out host admitted that while he wouldn't have agreed to perform the halftime show himself, he hopes Travis makes the most of it. "The NFL has such a stigma on it right now because of the Colin situation," he explained. "I can't sit there and support something that's going to turn a blind eye." Nick then said that while he's happy Travis was able to get the NFL to donate $500,000 to the charity of his choice before agreeing to do the show, he hopes the funds go to the "right causes." Adding that he would also like the "SICKO MODE" rapper to "make some type of statement" with his Super Bowl LIII performance.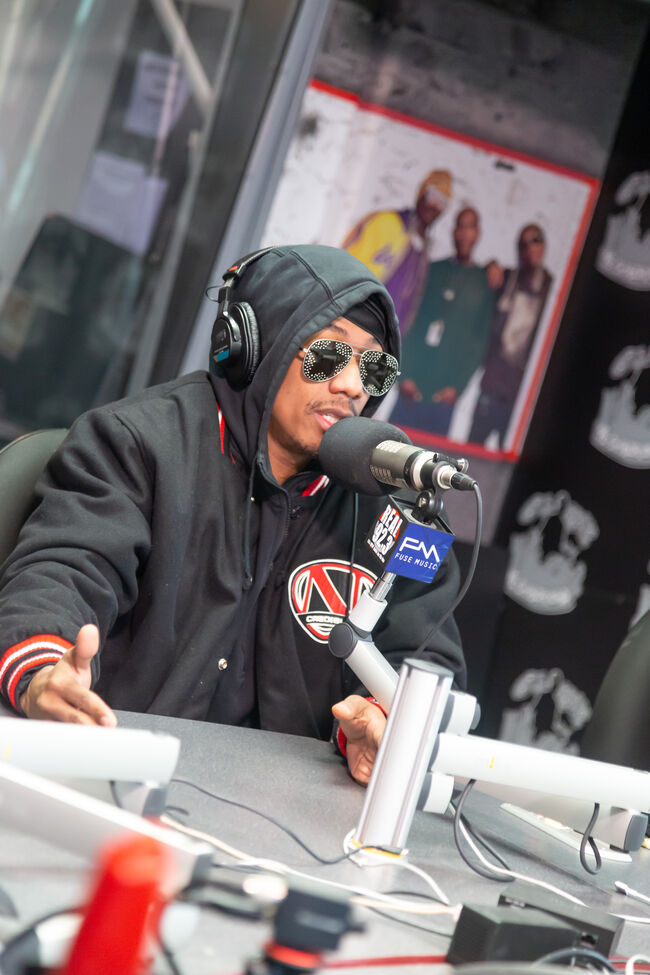 Nick isn't the only one hoping Travis uses his SB platform for good. Earlier this week, the founder of Unstrippedvoice, Vic Oyedeji, who originally asked headliners Maroon 5 to step down from the gig, started a petition to get all halftime show performers to take a knee during their set. "I have nothing against the band, this isn't about them and they just got caught in the crossfire," he told Billboard. "I'm saying the only way for them to preserve their reputation is to take a knee during their set to show the hundreds of millions of people watching their solidarity with Colin Kaepernick and the players who are protesting police brutality."
Vic also tweeted on on Monday (January 14): "We helped change the convo & perception of the Super Bowl halftime stage. Performers still agreed. We ask @maroon5 @trvisXX & @BigBoi to #TakeAKnee during your Super Bowl set - showing solidarity to @Kaepernick7 to the MILLIONS watching."
As previously reported, Travis agreed to perform alongside Maroon 5, who is headlining the show, despite public outrage. Last month, when rumors first circulated about Travis' involvement in Super Bowl LIII, the rapper faced major backlash due to the on-going NFL boycott sparked by Colin's kneeling protests. Many felt that by Travis agreeing to perform, he was overlooking the NFL's alleged blackballing of the former San Francisco 49er quarterback, who spearheaded the kneeling movement in protest of police brutality and racial injustice. There were even reports that Jay-Z attempted to talk Travis out of performing the show because of that very reason.
Super Bowl LIII will air live from Atlanta, Georgia February 3 on CBS.
Photos: Getty Images/DayDay Padilla